EMBA Schedule
2018/2019 and 2019/2020. Click the download button below.
Rutgers Business School offers the Executive MBA program annually in Singapore beginning in February. The EMBA program begins with a nine-day intensive week. This week is designed to orient students to the program and ease the apprehension that is naturally felt by those who have not been students in many years. After the initial nine days, students will be up to speed and will then be completing the remaining modules on a modular basis. The EMBA will then conclude with a final nine-day intensive week.
Classes are conducted on a cohort basis. The class size is kept at an optimum number of students to ensure our students receive adequate support from our professors and for students to have the opportunity to actively participate in discussions throughout the program, while ensuring that there is a variety of experience in the room.
14.5
MONTHS, MODULAR FORMAT
38
CONTACT HOURS PER MODULE
The EMBA has a total of 18 modules are delivered with each module consisting of 38 hours of face to face classroom time.  The EMBA program utilizes a "building-block" approach where each module builds upon the previous one.
Teaching methodology includes lectures, case discussions, presentations, role plays, industry guest speakers and site visits. Each module is assessed by coursework and/or exam. For a copy of the syllabus, please contact us.
Site Visits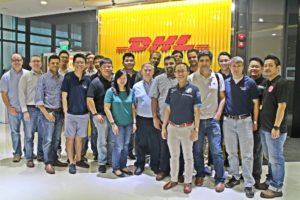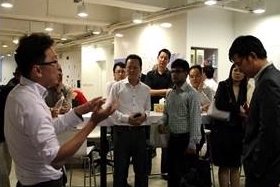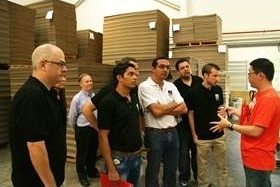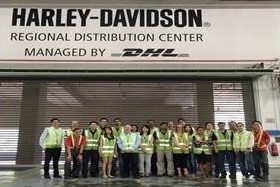 Graduates of the Executive MBA program in Singapore earn a Master of Business Administration (MBA) degree conferred by Rutgers, The State University of New Jersey (USA). The MBA Certificate and Transcript are conferred by the University. Graduates from Singapore are invited to attend the annual convocation in New Jersey, USA each year.
At the end of the EMBA program, students will have the opportunity to attend the graduation ceremony organized by the University in New Jersey. The Singapore Executive MBA Graduands are invited to attend the ceremony with the graduands from Rutgers Business School.
The University celebrates this special occasion with you, your family and friends, to mark the achievement of a major milestone in your life and congratulates each one of you as we celebrate your achievements at your Commencement ceremony.
Here is a clip of the Commencement Ceremony in New Jersey attended by the Singapore EMBAs.