Rutgers Business School Executive MBA
Elite faculty. Dynamic and cross-functional curriculum. Experienced students. Globally ranked.
Welcome to the Powerhouse!
Welcome from the Academic Director
Farrokh Langdana
Professor & Executive MBA Program Director
Dr. Langdana's areas of specialization include monetary and fiscal theory and international trade and global macroeconomic policy.
More about Professor Langdana…
We are delighted that you are interested in the Rutgers University Executive MBA program in Singapore. Situated at Asia's crossroads, Singapore is a vibrant and dynamic place to live and work. It's also at the heart of Asia's complex and rapidly changing business environment – a place which demands leaders who are innovative, decisive, and adaptable.
The Rutgers University Executive MBA (EMBA) program is specifically designed to equip you with the latest theoretical tools, practical insights, and hands-on skills vital to global leaders today. Over the course of the Executive MBA Program, you will increase your technical business knowledge and expertise while simultaneously strengthening your leadership abilities to think, assess, and respond strategically.
Rutgers University's prestige, history, and international reputation have all been leveraged to provide you with an Executive MBA program of uncompromising quality. You will be taught by individuals who truly relish the challenge of working with managers like you while sharing their significant experiences in business, consulting, and research. We promise to discuss material that is current and practical and to deliver an EMBA program that is nimble and responsive to the constantly changing, technology-driven business world in Asia and beyond.
Our participants generally have at least ten years of work experience and come from a wide range of backgrounds and job functions in both the public and private sectors. In fact, many of our participants already hold advanced degrees. The combination of the students' diversity and experience leads to the formation of a talented and mature peer group that strengthens both the teaching and learning processes by sharing their own best practices and lessons learned.
We are immensely proud of our Executive MBA alumni. Many mid-career high-potential managers have graduated from the Rutgers University Executive MBA program in the past thirty years in the US, China, and Singapore. All of these men and women shared the common goal of enhancing their leadership capacity and career potential.
If you would like to become member of this dynamic group, we invite you to apply.
Sincerely,

Farrokh Langdana, PhD
Academic Director, Executive MBA Program
Rutgers Business School–Newark and New Brunswick
Rutgers, The State University of New Jersey
The Power of Practical Learning
Our promise to you is simple: what you learn in class today, you'll use at work tomorrow.
That practical focus is the philosophy that drives our program. We are committed to creating, teaching and adapting a curriculum that is relevant, practical, timely and in tune with what's happening in the markets.
Whether it's the core courses that are the backbone of the EMBA program or the "Powerhouse Advantage" specialized courses taught by industry mavens that add value to your experience here, all of it will be useful. We promise.
The Power of Support
Earning your Rutgers Executive MBA is about more than leveling-up and getting a top-tier, highly ranked education. It's about getting that education while becoming a passionate leader with soul.
Our program thrives on camaraderie and mutual support—well beyond just class days. Rutgers EMBA is a culture of collaboration. So we assign our students to study groups based on location and commute, so you can get together with other classmates who live or work near you. Compete against yourself. Support those around you. Here, everyone is in this together.
We also know that your classmates aren't your only support system—your family, friends and those closest to you will play a critical role in your success. We want to support them, too. So we've created events that bring them into the fold, offering your loved ones a chance to see what Rutgers EMBA is all about, and lending you the opportunity to pursue your passion while remaining connected to those close to you.
The Power of Elite Faculty
Earning your Executive MBA isn't just about getting a degree. It's about getting a game-changing education and growing as a passionate leader.
Rutgers EMBA faculty are chosen from more than 160 professors on the Newark and New Brunswick campuses, ensuring that EMBA professors aren't just experts in their fields, but extraordinary communicators in the classroom.
You will learn from the best and use what you learn.
Rutgers EMBA
The Rutgers Executive MBA program is built for experienced, working professionals. Our students run companies, work 60-plus-hour weeks, endure long commutes and raise families – all at the same time.
The 14.5-month part-time Executive MBA program conducted in Singapore comprises of 18 modules. The course content mirrors what is taught in the Executive MBA program in the US while being enhanced with examples and business cases relevant to the Asia Pacific region.
Quality Ensured
Rutgers is a member of the prestigious Association of American Universities (AAU). AAU is a nonprofit organization of 62 leading public and private research universities in the United States and Canada. AACSB International accreditation is an achievement earned only by programs of the highest caliber. Currently, less than 5% of the 13,000 business schools programs worldwide have earned this prestigious accreditation. Rutgers Business School – Newark and New Brunswick has been accredited by AACSB International since 1941. [READ MORE]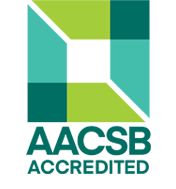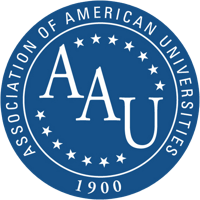 About the Rutgers Executive MBA
The Rutgers Executive Master of Business Administration program (EMBA) is the premier choice of business education for the highly motivated professional with aspirations for an accelerated career growth and development. The Executive MBA provides high level sustainable experience that will last throughout your career where an intersection of theory and practice provides maximum benefits to individuals intent on making every class count. Apply what you learned in class today to your business challenges when you are back in the office on Monday.
The part-time EMBA program conducted in Singapore comprises of 18 modules. The course content mirrors what is taught in the program in the US while being enhanced with examples and business cases relevant to the Asia Pacific region. There is one intake annually, in February each year.
More reasons why a Rutgers EMBA
TUITION AND FINANCING YOUR EXECUTIVE MBA
Learn about tuition, scholarships and sponsorship for the Rutgers EMBA.
[READ MORE]
486,000 REASONS WHY RUTGERS IS RIGHT FOR YOU
Consider almost half a million graduates in the Rutgers alumni network becoming part of your network.
[READ MORE]
MBA OR EMBA, WHICH IS RIGHT FOR ME?
Same degree, different network, different outcomes. Compare the MBA and the EMBA.
[READ MORE]