"The highly practical skills provided at Rutgers' Executive MBA empowers me to be a transformational leader in my organization and to be future ready in the digital era. While pursuing my EMBA, I was awarded the SAP Concur 'Marketer of the Year' in January 2018. This is an award that recognizes the excellent contribution for bringing marketing to the next level and expanding the company's thought leadership.
It was certainly not easy to balance the demands of full time work while pursuing higher education. Receiving the award was a testament that it was very worthwhile as I challenged myself to go above and beyond. The Rutgers EMBA played an instrumental role in helping me to fulfill my purpose to reach higher potential. Mid level managers would definitely benefit from the ability to apply what is taught in the classroom to their workplace and job. I highly encourage the pursuit of the practical, open learning that the Rutgers EMBA offers."
Magdalene Ang, MBA
Senior Marketing Manager, APAC
SAP Concur
Rutgers Executive MBA Program, Class of 2018
"The practical and hands on experience, counsel with peers from different disciples offer a multi-dimensional perspective on how to build and architect the team for success and deliver results back to the business. I also chose Rutgers Executive MBA because of the fit around my hectic travel schedule where I could plan my personal and professional life for the full duration of the program.
I was promoted to the Head of Sales EMEA & APAC midway through my Executive MBA. The strong foundation provided by Rutgers Executive MBA has played an important role in shaping and developing strategic business views required in my new position. 
The well-rounded curriculum organized in modules were highly effective in from macro economics, statistics, finance, accounting, to legal, marketing and international business helped me gain 360◦ perspective to running a successful business and global team."
Sean Norris, MBA
Executive Vice President, EMEA & APAC
Accuity
Rutgers Executive MBA Program, Class of 2018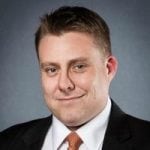 " I had a decade of R&D experience as a Research Scientist in the Pharmaceutical Industry and was looking for a transition to management roles.  A proper commercial training/exposure was the key to witness the transition. But at the same time, I was keen to have a management degree as a capstone of my pre-existing/hard-earned R&D profile. Rutgers' Executive MBA was then the ideal choice., which basically opened up a phenomenal career advancement prospects, which I would have never been able to have access otherwise.
If you are considering to further your education, it is definitely worth the investment, if you have to guts to embrace change, tackle the odds and go for the 'big home run' within the next 2 to five years in terms of career advancement!"
Sekar Sakthivel, PhD &MBA
CEO and Co-founder
Sinopsee Therapeutics
Rutgers Executive MBA Program, Class of 2017

"I've benefited tremendously from studying in the company of driven senior executives of various nationalities. They've shared with me their insights and helped me a gain a global perspective. The professors have demonstrated mastery of their subjects by applying concepts to real-world scenarios. As a candidate who was previously of a strong technical foundation, the Rutgers EMBA has value-added my experience with sharpened thinking and some strong business-angled groundwork."
Lee U-Jin, MBA
Head of HR Asia
Sibelco
Rutgers Executive MBA Program, Class of 2017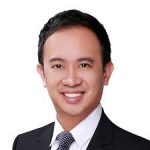 "I started with zero interest in Macroeconomics and now will follow it closely till the day I die. Very powerful knowledge in our tool box now from Professor Landana!" Business in our complex world continues to change and we must stay up with the latest information and learning. Rutgers faculty has been amazing and world class without a doubt. Choosing Rutgers MBA program has been an excellent decision and has immeasurably helped by building on skills I already had and added a wide range of tools and knowledge I never knew existed. Definitely one of the best decisions I've ever made."
Wes Graff, MBA
Technology Consultant & Entrepreneur
Rutgers Executive MBA Program, Class of 2017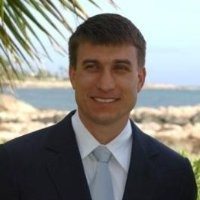 "That is a disturbing image of what can go wrong. I think this line from the young nurse said it all: Need has an ugly dog's face." The need is everywhere. Thanks Farrokh for opening our eyes to what happens after bad (macroeconomic) decisions."
Jared Dandridge
PMO Director, APAC
Dentsu Aegis Network
Rutgers Executive MBA Program, Class of 2017
'Transformative' is how I can best describe my EMBA experience at Rutgers. From professional to personal, the Rutgers EMBA program provided me with a new perspective in life that propelled me to move forward and face challenges with a new confidence. The program is world class, with high caliber, top-notch leaders in academia, and my fellow classmates' diverse professional backgrounds further enriched our class program. Life is a continuous learning journey, and I am glad I took advantage of what Rutgers had to offer. I recommend it to anyone seeking to achieve the next level in their career."
Edwin Garcia, MBA
Head of Digital Excellence Centre, Consumer Health Division
Bayer, Singapore
Rutgers Executive MBA Program, Class of 2016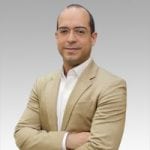 "I think this program is relevant to many people in and also outside my industry. In my industry, as product life cycles have become shorter, being faster with new products in the market and improving cost base is very important. Therefore, EMBA programs would give managers more knowledge to support a faster and better decision making in both these areas."
Nguyen Vinh-Long, MBA
Supply Chain Program Director – Global Home Care Category
Unilever UK
Rutgers Executive MBA Program, Class of 2016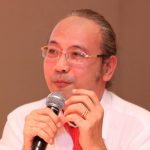 "Rutgers had taken Executive adult learning to an enlightenment level. The program was very well structured and does not overload you with academic information. Every course essence was achieved via self-realization by professional professors leading us with intriguing scenarios and discussions. Allowing us time to digest concepts, and reapplying on real time events happening around the world. Cause and effect of companies/countries actions that changes business landscape, was the best examples of how economics, finance and strategy are decoded into bit size easy to understand elements for adaption in our own individual professional roles. The program was a perfect fit for my extensive travel schedule, it allows me to balance work, travels and class seamlessly. Classmates with diverse fields of training, industry and opinion was another critical factor that made the program such a success. Friendly debate, discussion, sharing of views enriched our own accumulated experience and knowledge. I'm proud of Rutgers, and have made great friends through the program."
Peter Chiong, MBA
Logistics Manager, International Markets
Harley Davidson Asia Pacific
Rutgers Executive MBA Program, Class of 2016
"Learning is a lifelong journey" – Rutgers made it a wonderful experience for me. If I had to choose again an university to do an MBA, Rutgers would appear once more on the top of my list without doubt about it. The quality of education and diversity of the student body will be the main reasons to go again. Rutgers offers a quality Executive MBA program which was very convenient having in mind my highly demanding job. I was also impressed by the profound knowledge and professional attitude that both the faculty and the administration staff demonstrated inside and outside the classroom. The class meetings were challenging, promoted critical thinking, and gave students every chance to build a robust skills set applicable to many business career paths. Found myself been part of a group of people who share a passion and curiosity for going deeper to evaluate issues and arrive at innovative solutions. Rutgers professors push you to learn the concepts for life, not for a test. It was a hard road because the expectations were high, but the rewards at the end are higher than expected. There is no doubt that my studies at Rutgers have contributed significantly to raising my professional profile. "Sun of righteousness, shine upon the West also" – Rutgers helps individual's to shine Anywhere!"
Sharmila Nagarajan, MBA
Senior Account Manager
NCS Pte Ltd
Rutgers Executive MBA Program, Class of 2016
"14 months, 18 modules, 13 books, more than 100 cases and articles, 220 note pages and most importantly unmeasurable learnings from 18 professors and classmates. It was an exciting and challenging journey. Before moving to Singapore, one of my goals I set for myself to achieve in Singapore as to attend an MBA course as I wanted enrich my professional experience with systematic learning. Rutgers EMBA was the right course for me as I was looking for a course where I could learn from people with diverse backgrounds. The course was a great mix of structured learning as well as real-life cases. The final capstone week was where I could put all the learning together to apply to Business Strategy as well as Corporate Strategy. I believe the course helped me to get a 360 perspective and an executive mindset that are tremendously critical for me to advance in my career. It took enormous efforts and dedication to attend the course. But by doing so, I could earn a great deal of learning from truly amazing professors and classmates. I believe that being a lifelong Rutgers alumni will help me to constantly learn and improve myself in my life professionally and personally."
Jeong SoYoung, MBA
Regional Product Manager
Roche Diagnostics Singapore
Rutgers Executive MBA Program, Class of 2016
"The professors at Rutgers are great. Through their enthusiasm to impart their lifetime of research and teachings, the students benefitted greatly and the lessons are always over too soon and packed with so much useful information. The application is almost immediate. The capstone Business Strategy class taught by Prof Karafin helped me the next week when I had to attend a Leadership Summit in the US and had to present a business strategy to the CEO and the Operating Committee. It's never a dull moment attending Prof Langdana's marcroeconomics class as he distills a very broad topic and makes it so interesting that alumni will come back repeatedly for his lessons and insights. The diversity of the classmates coming from various industries add to the knowledge base as we feed off each other's experiences. As a regional engineering leader, the EMBA was particularly useful for someone like me who have spent the entire career in the technical ladder. You learn to evaluate businesses very differently after this EMBA and this greatly enhances and complements one's skill sets. The extremely packed intensive 14.5 months is over too soon and a lot of hard work has to go into it to benefit oneself. All in all, this is a great program for someone who wants to have a very strong grounding in business fundamentals taught by the same faculty members from Rutgers Business School in the US."
Lim Tze-Beng, MBA
Regional Manufacturing Technology Lead
Ashland Inc Singapore
Rutgers Executive MBA Program, Class of 2015

" The network you build during your MBA journey stays for life. Students are still in touch years after graduation and we see each other in different places around the globe depending on our career path. I recently met some former students in London, Boston and New York. What you learn during you weekend class can be applied the next Monday at work. The curriculum of Rutgers EMBA is very relevant to the current work environment and is updated constantly."
Remy Chiapolini, MBA
Treasury Manager
Paypal
Rutgers Executive MBA Program, Class of 2015
"Having exploring various occupations in the early years of working life, I found my niche, joy and success in industrial sales. My learning curve was helped along the way by mentors whose insights enriched me greatly. However, I always felt my experience, knowledge and skills sets were limited to sales and business development, and lacked the knowhow and confidence in managing a business. I had strong aspirations to utilise my revenue generation experience to managing or developing an entity, and hence was always in my mind to take up an advanced business course, in addition to previously attained qualifications in Mathematics and Manufacturing Engineering. The Rutgers program was by no means my first option, especially with options from local universities, which apparently have a strong pull factor for hiring companies. I attended an education fair sometime in Q3 2013, where I heard talks from participating institutions and visited the different booths for additional information. I eventually settled on Rutgers, primarily because of the level of support and responsibility shown by their recruitment director, Kenneth Cheong (unrelated to me). For someone who was frequently out of the country on business trips, support and responsiveness was fundamental in my consideration. Another plus point was, the courses were taught by the same professors in the US program, though tailored to the intensive nature of the program and experience level of the cohort.
Damien Cheong, MBA
General Manager, SEA/East Asia/Australiasia & Korea
ETA Asia Pacific Singapore
Rutgers Executive MBA Program, Class of 2015
"The transition I made in 2009 from a career at sea as a marine engineer to a shore based one as a Ship manager came with a steep learning curve. Stepping away from an operational role to a managerial role identified the need to further educate myself. This resulted in enrolling for an executive MBA program with Rutgers Business School. It took me a while to arrive at this decision but surely one of the best I have made. The professors ensured course content was similar to the one delivered by them in the US while making the classes lively with recent topics, discussions and huge dollops of humor. I could feel a buzz in the class during Business Strategy & Entrepreneurship modules where real world business cases and issues were discussed. It was an intense course that drove most of us out of our comfort zone but brought the cohort closer as a result. The cohort was a diverse lot both in terms of background and work experience, and therefore made for lively discussions in class. We drew solace and encouragement from one another to labor on …and finally we all made it!! Hip Hip Hurray for the Class of 2015!
Mishoo Sahay, MBA
Ship Manager
Farstad Shipping Singapore
Rutgers Executive MBA Program, Class of 2015
"Being the only banker in class, I had a very positive experience. My classmates have provided me with insights gained from each of their businesses and experience. Insights that often challenged to my highly structured "Financial Markets" way of thinking. Whether it was from the world of pharmaceuticals, ground logistics, infrastructure, engineering, gaming, software and computing, finance, law, credit and rating analysis or hotels and hospitality, my view of the world was broadened and regularly redirected by their experience. The diverse cultural backgrounds of our class, and the professors, further added to my experience. Whether it was, Singapore, Israel, India, China, Malaysia, the UK, South America or the US, my genetic disposition that Australia and Australian's are centre of the universe was displaced permanently and replaced with the knowledge that diverse thinking from both cultural and career background is a power commodity in any critical analysis and problem solving."
Matthew Barron, MBA
Director, FICC
National Australian Bank
Rutgers Executive MBA Program, Class of 2014
"This EMBA journey would not have been half as enriching and enjoyable had it not been for our wonderful professors who combined dull academic theory and business case studies with their passion and huge dollops of humor to keep the classes interesting. And in fact, there seldom was a dull moment in class. Had it not been for the dedication of our professors to make our classes relevant as well as interesting, the motivation to continue with the intensively packed program would have weakened a long time ago. Their knowledge and dedication has been an inspiration and I'm indeed very lucky to have had the privilege to be taught by the EMBA Academic Director, Dr Langdana and other brilliant minds at Rutgers. So to all our professors, a big thank you! The next chapter in the story of our lives depends on whether we let our fears dictate it or whether we are willing to use our new found knowledge to take risks and follow our hearts. Many of us have already begun a new journey in that direction and I know some are thinking about it ….. So here's to us, the Class of 2014, the big engine rooms, as Prof Lenny Goodman would have said, "You don't know what you know" – let not the fear of the unknown hold us back."
Kavita Sinha, MBA
Director of Technology
Silver Spring Networks, Singapore
Rutgers Executive MBA Program, Class of 2014
"I have been following Rutgers program for almost 4 years. Initially I wanted to attend the course in Newark NJ campus because of course's reputation on Wall Street. I had to postpone for family reasons and later wanted to move to Singapore. When I moved to the region, I joined the EMBA course as soon as I could. Financial Accounting module came in very handy in increasing my understanding of the accounting policy changes implemented as part of major regional project. The Global Leadership module has been very rich with actions and we get to hear from guest speakers who are industry practitioners invited by the Professor. For Financial Accounting we had frequent use of accounting software and for Managerial Economics, the professor would use the latest news articles published in last few weeks which made our learning extremely relevant. Invariably all of them are practitioners and have wide industry experience and contacts. For eg, the professor teaching Global leadership has worked with CEOs and boards across US and other countries like China, Korea and South Africa. The modules selected have been broad and help to develop good tool set. Professors are very important for an executive program like the Rutgers EMBA. I consider them to be one of the legs of 3 legged stool; classmates being the second and course structure of Rutgers being other third. I am impressed with the professors so far. All of them have excellent qualifications and teaching style to match the subject."
Gururaj Upadhye, PMP, MBA
Director – Global Equity Strategic Initiatives
Bank of America Merill Lynch, Singapore
Rutgers Executive MBA Program, Class of 2013
"Education is a lifelong journey, and I have just had the privilege of embarking on an exquisite educational experience with Rutgers University's 14.5 months EMBA program in Singapore. Albeit an intense but manageable schedule, the academic structure was well co-ordinated by professors and program director who ensured that they deliver their knowledge and content holistically. Complementing academia, what I found most valuable was the cultivation of learning through constant discussions on current, topical affairs and sharing of industry knowledge among my classmates who came from very diverse backgrounds. Tenacious friendships were formed along the way, which has now contributed to an even stronger alumni network in Asia. Lastly, the impact on my career path has only been positive thus far, and I would have to thank Rutgers for equipping me with the enhanced tools & skillsets to further climb the corporate ladder, or when I decide to put on my entrepreneurial hat in future!"
Ginny Cheok, MBA
Head of Client Executives, Asia Pacific
Citibank, Hong Kong
Rutgers Executive MBA Program, Class of 2013
An investment in knowledge pays the best interest – Benjamin Franklin
"Embarking on an MBA is a difficult decision for many Executives today. Due to the ever increasing demands from work and the consistent challenges that we faced in an uncertain macro-environment. I chose the 14.5 months Rutgers EMBA program for its short duration which minimises time away from work and family. Fully taught by faculty members from Rutgers Business School in New Jersey, the program had offered me unique insights into strategy, management, economics and leadership. In my mind, the program is extremely successful due to its commitment to keep a class size small enough to maximize interactions and learning between peers and the professors. This learning experience is further enhanced through using current events as impromptu examples, enabling the class to bring leading theories taught into understanding or solving real life business issues. The program is also extremely "application based" with numerous group projects within 9 day period (for each module). This allowed the class to further hone our research, organization, negotiation and presentation skills while maximizing the strength of each team member. It may seem mundane at first but the ability for today's manager to research, organize, negotiate and formulate proposals in an environment where there is a overload of information is extremely critical to the success of every firm, regardless of size and industry. I am extremely fortunate to have made the acquaintance of the outstanding Faculty and the hugely talented cohort of 2013. It is my honour to be a part of the Rutgers family."
Ng Kee Wee, MBA
Senior Director – Global Sourcing
Jabil, Singapore
Rutgers Executive MBA Program, Class of 2013